Hi, I'm Natalie. I'm a numbers person and a planner. I have used my bookkeeping and profit strategy superpowers to help small business owners achieve financial security and success in a variety of different industries.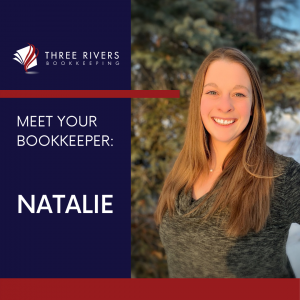 My first job in the aftermarket auto world was Outside Sales at NAPA Auto parts in Frisco, CO. I was in college at the time. I realized right away that I had a particular knack for the numbers surrounding aftermarket parts and service. I found shop owners and staff easy to communicate with and saw opportunity in the story the numbers were telling me. I discovered a niche that I could be most effective in as a bookkeeper and profit strategist, and next, Three Rivers Bookkeeping was born.
My services don't stop at your shop door, after all your business is a part of your life. You went into business to serve your clients and to secure a certain lifestyle for our family. I find great joy in helping my clients create a clear road map to business growth AND personal financial peace of mind. I am more than just a bookkeeper. I'm a strategist, a referral partner, a team player, and a cheerleader for your financial success and happiness. 
Outside of accounting and consulting work, you'll find me serving on the Talkeetna Fire Department. In 2020 I was recognized by my department as Firefighter of the Quarter and I also earned my Rescue Tech certification. I also serve in leadership positions on two Master Networks chapters, bringing business owners together to learn and grow. 
In my free time you'll find me enjoying the Alaskan outdoors with my dog Bailey and my close friends.
Business & Accounting Credentials:
Associates Degree in Business from Colorado Mountain College
Certified Quickbooks Advisor