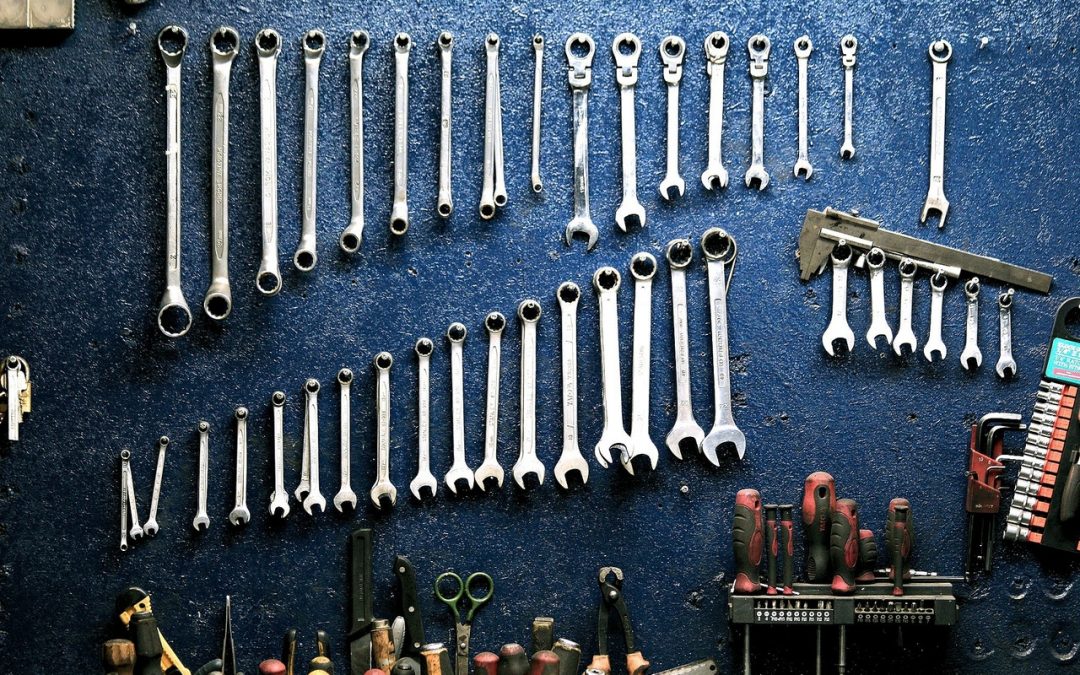 By Natalie - November 20, 2020
Categories: General
Hi, Natalie here. You have a great selection of tools on hand that will cover every job a customer will bring into your shop. Whether it's Mac Tools, Snap-on, OTC, or Wright, the right tool for the job is priceless.
The tools we're talking about in this post are for finances, but the same strategy holds true. If you're planning to do your own bookkeeping, the right tool for your financial job is also priceless. They can take what may appear to be a daunting challenge and save you a ton of time. You'll be back to running your shop before you know it.
Stick around until the end and I'll outline what's in my bookkeeping toolbox. Here is an overview with some suggestions on how to choose great financial tools
Here are the top 10 categories:
1. Accounting Software
QuickBooks has been the go-to software for accounting for decades. There are online tools that may be a better option for you. The most popular choice is Xero and the numbers of small business owners that are using Xero is increasing. Compare several and pick the one that is both robust and flexible.
According to the 2015 edition of the Business News Daily's Buyer's Guide here are the features you should look for:
 Invoicing
 Expense Tracking
 Client/Vendor Contact Management
 Billing and Recurring Payments Automation
 Quote and Estimate Creation
 Tax Preparation
 Multiple-User Access
 Payroll Processing
 Mobile Access
 Integration with Programs Such as Point-Of-Sale Software, Credit Card
Processing, and Google Apps
2. Budgeting Tools
Creating a budget is the cornerstone of your shop's financial success. Staying on task within your budget is equally as important. If your accounting software has this feature, you may already have the proper tool to create that budget. If your preference is a tool dedicated to this task, a recommendation is PlanGuru.
3. Payroll Management System
Payroll management can occupy so much of your time and mistakes are easy to make. Look for tools that streamline the payroll process and cut costly errors. A tool that integrates with your other tools is another feature to look for. Some tools like SurePayroll can calculate and pay payroll taxes. Simple. A couple of other tool suggestions are ZenPayroll and ADP. These combine payroll and HR functions in one.
4. Agile Billing
Speed and flexibility in your billing process means quicker cash flow back to you. With a tools like FreshBooks or Bill.com the billing process will be quicker and give your customers an easy experience. Improving the billing process will serve you and your customers better and shorten delays in receiving payments.
5. Financial Dashboard
The dashboard gives you a quick look at your shop's financial health. See at a glance if your shop is thriving or surviving. Tools such as LivePlan or InDinero give you clear visuals and show you if you're starting to go off course. Then you can take the actions to keep moving towards your financial destination.
6. Cash Flow Analysis
Your accounting software should have cash flow statement capability. As with the budgeting tools there are specialty tools for cash flow tracking. A couple of suggestions are Float or a simple spreadsheet. These give you patterns from the past to offer a forecast of your shop's financial future.
7. Inventory Management
This is all about efficiency and tracking. From the purchase of parts and consumables to generating sales reports and low inventory alerts, this is a very valuable tool. A couple of cloud-based options are SOS Inventory and Scout's top Shelf.
8. Expense Tracking
Those tiny expenses can quickly add up and may be hard to track. Using an expense report tool such as Expensify or Xpenditure makes this much easier. Track those meals, gas, and incidental expenses by scanning receipts and typing in cash expenses. Some tools have the capability to link to mobile devices helping to track these instantly..
9. Business Credit Card
A business credit card, when used properly has several benefits
 Improve your shop's credit history
 Earn higher credit limits
 Receive rewards and discounts
 Manage employee cards (ease of tracking expenses)
 Boosts employee morale due to convenience and trust
10. E-commerce Solutions
Imagine your customer paying for their oil change before the service is completed. They need a couple of quarts of oil to tie them over. It's easy to buy them online from their trusted repair shop.
Many businesses have seen an increases in cash flow since the beginning of the pandemic by using E-commerce solutions. These are powerful and create revenue streams that you may not have thought of.
11. Three Rivers Bookkeeping
With my 5-years of experience, these are the tools I use:
 Accounting software – QuickBooks
 Payroll Management System – ADP
 Agile Billing – bill.com
 Financial Dashboard – LivePlan
I'm passionate about books and service to my clients. If you'd like to have a conversation about tools and why I selected the one's above, contact me. I can also outline the services I provide and why adding me to your team may make perfect sense to you.
Saving you time and headaches is the value I bring to you, the Auto Repair Shop Owner.