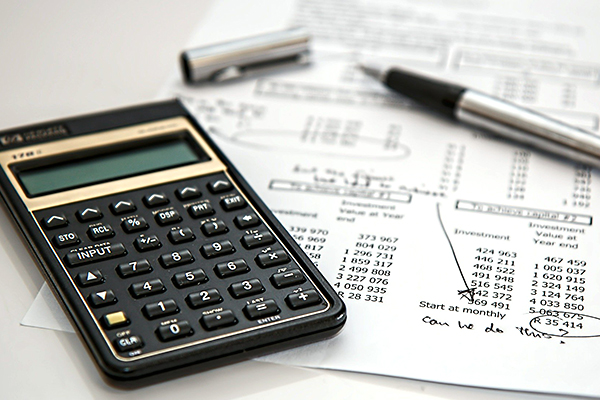 By Natalie - June 22, 2021
Categories: Accounting, Bookkeeping
When you first opened your business, you probably had this grand vision of how you would serve your clients, what your day-to-day would look like, and what kind of lifestyle you would achieve. Your vision probably DIDN'T include spending hours trying to slog through invoices and bills, payroll and taxes. You know you need help with the finances of your business if you're going to achieve your dream and get to spend your time doing the things you enjoy, but where do you start? Do you need to hire someone full-time? Do you need a bookkeeper, or an accountant? And what's the difference?
Let's start with an accountant.
An accountant's roll is to handle your big picture finances. They look at things like taxes and operational costs and make sure that you're not going to bankrupt or have the IRS coming after your assets.
An accountant will handle things like:
Preparing adjusting entries (recording expenses that have occurred but aren't yet recorded in the bookkeeping process)
Preparing company financial statements
Analyzing costs of operations
Completing income tax returns
Aiding the business owner in understanding the impact of financial decisions
(https://bench.co/blog/bookkeeping/bookkeeping-vs-accounting/)
Typically business owners only talk to their accountant a few times a year (unless you're a huge corporation, or in trouble), so you probably don't need to spring for a full salaried accountant on staff.
Alright, what about a bookkeeper?
While the roll of bookkeepers and accountants can overlap, a bookkeeper is usually more involved in the nitty-gritty of your finances. Your bookkeeper is the one who will keep track of all your daily numbers; how much you're spending, how much you're bringing in… all the day-to-day transactions that keep your business running properly. Your bookkeeper will typically:
Record financial transactions
Post debits and credits
Produce invoices
Maintain and balance subsidiaries, general ledgers, and historical accounts
Complete payroll
So, you know, all that paperwork that's been bogging you down. Yup, you can outsource that to your bookkeeper.
Sounds great, where do I get one?
First, you should probably determine if you need someone full-time, or if you can contract someone to handle your bookkeeping needs. You probably spend A LOT more time handling your finances than a professional would, so chances are you don't need someone full time. And you really want someone who is experienced, and knows the ins and outs.
This can be hard to find, especially if you live somewhere remote (like, say, Alaska?). Luckily we live in the internet age, so you can find a virtual bookkeeper who's the perfect fit for you!
Your perfect virtual bookkeepers should have experience in your industry. The reason this is important is that they are going to be (or should be, at least) offering you guidance to help make your business successful and profitable. While a good bookkeeper can offer general suggestions that will help out your business, one experienced in your industry will have specific actions and advice to really optimize your business.
For me, that's the automotive industry. My first job in the aftermarket auto world was during college. I was doing Outside Sales at NAPA Auto parts in Frisco, CO. I realized right away that I had a particular knack for the numbers surrounding aftermarket parts and services. I found shop owners and staff easy to communicate with and saw opportunity in the story the numbers were telling me. I discovered a niche that I could be most effective in as a bookkeeper and profit strategist.
What's a profit strategist?
This is where a really great bookkeeper is separated from an average data entry person. A really great bookkeeper will go beyond just keeping track of your numbers, and provide analysis and direction for improving those numbers (yes, this crosses over into accountant territory a bit. The line separating the two is not as defined as you might think).
So what services does a really great bookkeeper offer?
Financial Road Map
Recording and Organizing of Financial Transactions
Reconciliation of Bank Accounts and Credit Card Accounts
Monthly Financial Statements
Monthly Review Meetings
Clean Up of Your Finances
Accounts Payable/Billing Management
Accounts Receivable/Invoicing Management
Payroll
Receipt Management
Accounting Software Setup and Subscription
Oh, speaking of accounting software…
Gone are the days of having to track everything on paper, or even on disks. Thanks to cloud-based software, your virtual bookkeeper can track your finances from anywhere in the world, and you can check in on it real-time from your computer. My personal favorite accounting software is Intuit Quickbooks (a very popular choice). I'm a Certified Quickbooks Advisor. While bookkeeping isn't an industry that requires certifications, it's a good idea to look for one that has some. After all, if your bookkeeper isn't willing to go above and beyond for their own business, what makes you think they'll do it for yours?
Long Story Short,
Your accountant handles the big picture finances, but your bookkeeper is really on your team. If you'd like to talk more about what a virtual bookkeeper could do for you and your business, schedule your free consultation with me today!
Sources
(https://bench.co/blog/bookkeeping/bookkeeping-vs-accounting/)