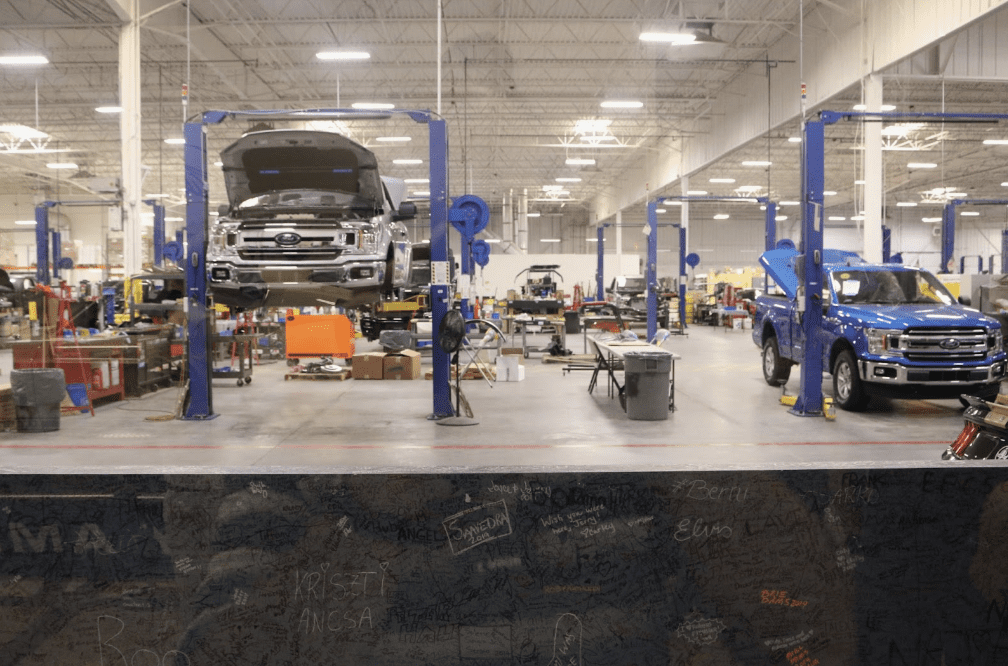 By Natalie - May 17, 2023
Categories: Bookkeeping, General
If you own an auto repair shop, it's important to have a solid automotive parts pricing strategy in place in order to increase revenue and profitability while also ensuring that your customers get a fair deal and keep coming back to your shop for future repairs and services. Read on for a few tips on how to create an automotive parts pricing strategy for your auto repair shop.
Auto Parts Pricing Strategy Tips
While every auto repair shop is unique, there are a few things you can do to create an automotive parts pricing strategy that works for your shop, your business model and finances, and increases your overall profit margins. 
Tip #1: Understand Your Costs
The first tip for creating an auto parts pricing strategy is to understand your costs. It's essential that you know how much you are paying for each automotive part as well as any associated costs such as shipping, handling, and rush delivery fees. Understanding your costs helps you set a price that not only covers your expenses, but allows for a reasonable profit margin. 
Tip #2: Do Market Research
It's important to do market research on your competitors to get an idea of what they are charging for the same or similar automotive parts. It is especially important to research auto shops in your area. This will help you determine a price for your auto parts that is competitive, fair, and profitable. Remember, your pricing should be based on the value you provide and your efficiency as a repair shop, not just the price your competitors are charging.
Tip #3: Consider Your Target Market 
When determining your auto parts pricing strategy, you should consider your target market when setting prices for your automotive parts. If you are targeting high-end luxury car owners, your pricing strategy will look much different than if you are targeting budget-conscious customers and more used vehicles. Your pricing strategy should reflect the needs and expectations of your target market and the customers that come to your auto repair shop.
Tip #4: Set Prices for Profitability
When you are setting your auto parts prices, you should set them for profitability, not just to cover your own costs. The value you provide your customers, your efficiency, the expertise of your staff, and the convenience of having parts readily available should all be considered in your overall auto parts pricing strategy. The more value you provide, the more you can charge and the greater your profitability will be. 
Tip #5: Offer Auto Parts Discounts
If you want to attract new customers and retain existing customers, you can offer discounts to keep them coming back to your auto shop. This may be a discount on bulk purchases, such as air or oil filters, or on routine services. If you decide to offer discounts, just be sure to factor them into your overall automotive parts pricing strategy to ensure you are remaining profitable.
Tip #6: Monitor and Adjust Your Prices
As with everything in business, it's important to track and monitor your prices regularly and make adjustments as necessary. If you find that certain automotive parts are not selling at the current price, consider lowering the price to increase demand. On the other hand, if you find that certain parts are selling quickly, consider raising the price to increase profitability.
In conclusion, creating an automotive parts pricing strategy for your auto repair shop requires careful consideration of your costs, competitors, target market, and the overall value you provide to customers. By setting prices for profitability, offering discounts, and monitoring and adjusting your prices regularly, you can increase revenue and profits while providing a fair deal to your customers.
Are you looking to increase the profitability of your auto repair shop so you can run a thriving business and provide top-notch value and services to your customers? Book a free call with me to learn how our financial services can help you increase your revenue and profits and set your auto parts pricing strategy!