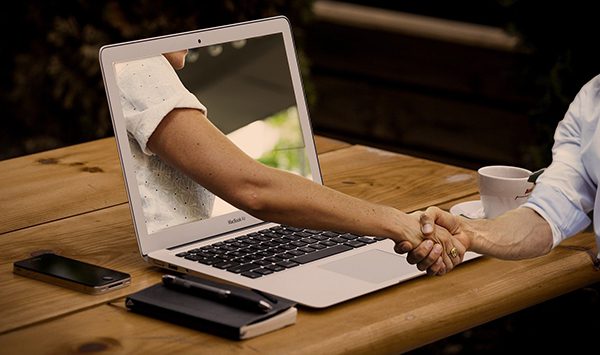 By Natalie - February 14, 2022
Categories: General
When it comes to finding the right person to help your business maintain your finances and bookkeeping, trust and comfort are at the top of our client's priorities. The clients that chose to work with us asked us a bunch of questions before we began working together. And while I can't tell you the exact questions they asked, I can tell you the kind of questions they asked and the key principles that convinced them we were the right fit.
Look For Value
The first topic our clients covered in their questions was about value. While price was a consideration, they were more focused on the value they would be getting for their money. If you are only concerned about how much it will cost, you may end up missing out on the best value for your money. You need to find a bookkeeper who offers a good rate for good services. 
But don't just consider the number or breadth of services included in the cost, consider how using the services will help you achieve your goals. Sometimes the services a company offers can help you accomplish more and be more efficient in your work. Whatever you decide to do, make sure that the value you receive is actually valuable to your bottom line. 
Look For Accuracy
Accuracy matters. Even if someone is good at balancing a checkbook, they might not be good at handling the reconciliation processes. And worse yet, not all bookkeepers are capable of helping your business stay in good standing with federal and local legal requirements.
You need to find someone who is attentive to even the smallest details and is willing to put in the extra effort to ensure that everything is correct. Look for someone who is knowledgeable about the legal requirements placed on your business for both financial reporting and tax planning. Having someone on your team to manage those aspects will set you miles ahead of where you could be by yourself.
Look for Growth
Your books are a treasure trove of information. And in the right hands, your books can be used to plan for consistent and significant growth. An average bookkeeper can keep track of all your financials and make sure everything's up to date. An excellent bookkeeper can help you use the accurate information in your books to identify areas for improvement and growth. 
Running a business today is harder than ever. And trying to keep up with inflation and cost increases is getting more and more challenging. Having a bookkeeper who is looking to save you money where possible, and grow your money in other areas is an invaluable asset.
Our Solutions
At Three Rivers Bookkeeping, our entire goal is to help business owners grow their business through accurate bookkeeping that enables them to work on the parts of their business that matter to the bottom line and have the confidence that their business is moving in a positive direction. If you are looking for a bookkeeper, I would be happy to talk with you about your needs and the solutions we offer.