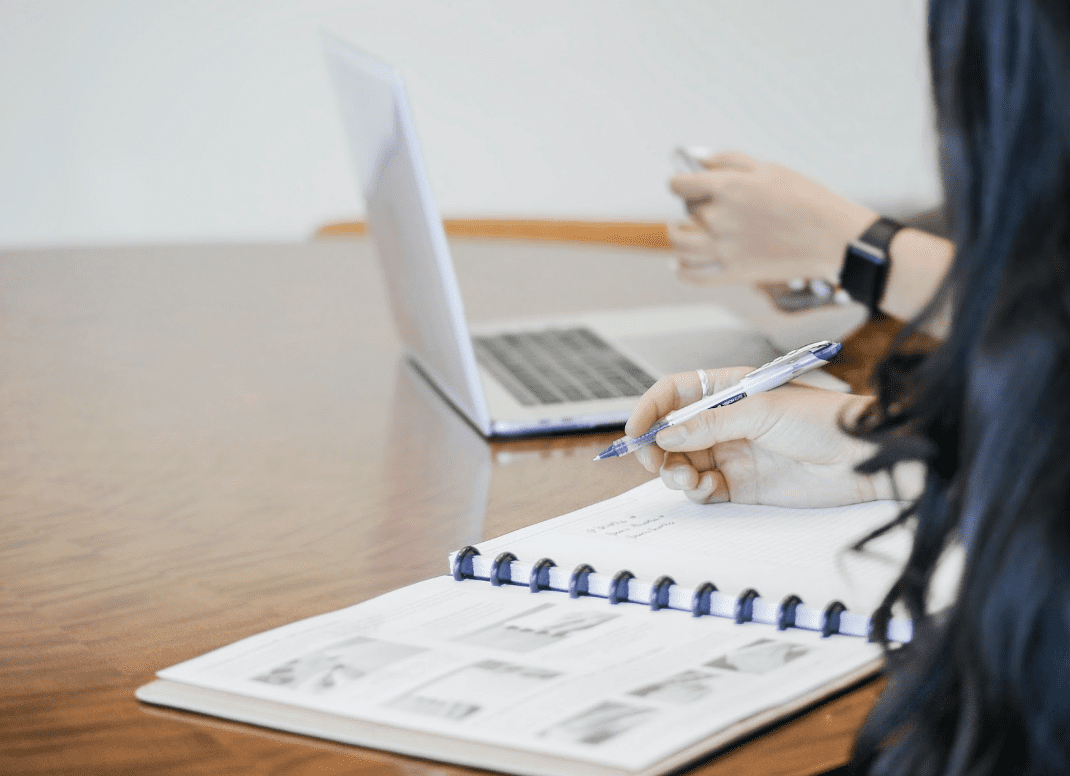 By Natalie - November 7, 2023
Categories: Bookkeeping
A key aspect of managing any business is keeping accurate financial records. One of the most important tools you can use to ensure your financial data is well-structured and organized is a Chart of Accounts. When implemented correctly, a Chart of Accounts can significantly reduce the risk of transaction classification errors, which can be detrimental to your financial reporting. This makes it easier to track income, expenses, and assets. In this blog post, we're breaking down what a Chart of Accounts is, why it's important, and providing a few practical tips on how to set up a Chart of Accounts in your business. 
What Is a Chart of Accounts?
Before we get into the nitty gritty of setting up a Chart of Accounts, it's important that you understand what it is and what purpose it serves in your business's financials. A Chart of Accounts is a comprehensive index of all the financial accounts used by a business to classify financial transactions. These accounts are categorized into different groups and subgroups, which makes recording, tracking, and reporting on financial activities much easier. 
What is the Purpose of a Chart of Accounts?
A Chart of Accounts serves many purposes, including organizing finances into different categories to allow interested parties to get a clear view and understanding of a business's financial health. 
It also allows stakeholders to quickly locate specific accounts in order to see which transactions are occurring in each account from the general ledger. 
A well-organized Chart of Accounts is also helpful for comparing financial data from year-to-year. 
How to Set Up a Chart of Accounts
When setting up a Chart of Accounts, there are a few things to keep in mind that will help you reduce transaction classification errors. A common mistake businesses make when setting up a Chart of Accounts is having too many categories and overcomplicating the entire system. 
Choose Simple Categories
We recommend that you choose simple categories that are easy to remember, such as labor income, parts income, truck fuel, insurance, etc. The more simplified and easy it is to remember these categories, the less likely it is that you or your team will make transaction misclassification errors. Plus, this also helps streamline your bookkeeping process. 
Utilize Chart of Accounts Templates
Most accounting softwares come equipped with sample Chart of Accounts templates that you can use and customize to meet your specific needs depending on your industry. This gives you a solid starting point to build upon. By utilizing these templates, you can ensure the most key categories and data points are included, which will also help reduce the risk of misclassification errors or missing data altogether. 
Just  make sure that you review the template and tailor it to match your business's specific needs. Remove any accounts that don't apply to your business and add accounts that are unique to your industry or company. 
Auto Industry Chart of Accounts 
If you are operating in the auto industry, you'll need a specialized Chart of Accounts designed to meet the unique accounting needs of your automotive business. We have a specific auto industry Chart of Accounts template that we offer our clients, so feel free to reach out to us to get a copy of that. 
This automotive-specific Chart of Accounts can help you save time, effort, and frustration, as it is tailored to the unique categories, transactions, and financial data you deal with on a daily basis. 
If you're looking to improve your financial data and reporting processes, implementing a well-structured Chart of Accounts is one of the first steps we recommend that you take. It will help you streamline your accounting and bookkeeping processes and gain better control over your financial data. 
Follow the steps in this blog post to set your Chart of Accounts up in a way that minimizes transaction misclassification mistakes and streamlines your financial reporting. If you're looking for assistance in setting up your Chart of Accounts or other financial reporting systems, visit our contact page to learn more about working with us.