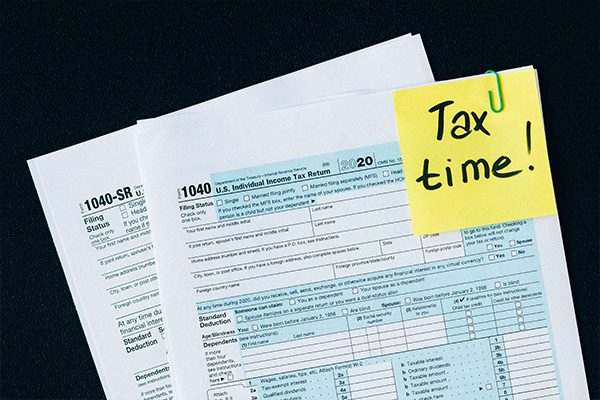 By bscsupport - February 20, 2023
Categories: General
It's that time again. 
Time to call your tax preparer to schedule your tax appointment. 
One thing you can say about taxes with certainty: it's complicated. It's hard enough to have someone else help you with them. Knowing what you need is the first step to making that easier. Here is a brief list of what we remind our clients about. 
Social Security Documents
If you received social security payments during 2022, you will need to bring a document with that information. You should have received a SSA-1099 form from the government which will document your social security income. If you didn't receive one, contact the social security office for help. 
Income statements 
Whether you have a W-2 or a 1099, you will need to have all your income documentation ready for your tax preparer. As you know, these are the main documents your tax preparer will use.
Other Tax Documents
You may have other specialized documents you need to bring in order to complete your taxes. For example, if you operate a business partnership, you will need a K-1 form to document all the partnership's tax information. 
Or if you have investments, you will need to fill out a form for that as well. If you are unsure about what forms you need, you can always call your tax advisor and clarify your specific situation.
Tax Deduction Records
Your tax information is more than just your income. Any medical bills, charitable contributions, education expenses, mileage logs, business receipts, or IRA contributions are also part of your tax return. And you will need a copy of your tax return from last year to make the process easier.  
Profit and Loss Report, Balance Sheet
For your business there are two important documents you will need: your profit and loss report, and your balance sheet. You can ask your bookkeeper for this information or for clarification as to what other business financial records you may need.
In Conclusion
If it involves money, the IRS has a form for it. The only way you can be confident in dealing with the IRS is to have all your forms ready to go. If you need some help getting your business' bookkeeping documents in order for your taxes or if you just need some answers to how to get your business finances organized, give me a call. I would be happy to talk with you about how my team and I can help you!