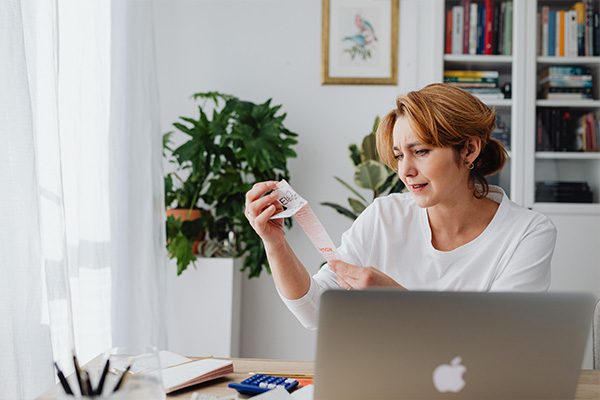 By Natalie - March 28, 2023
Categories: General
Taxes are annoying. They cost your business a lot of money to pay. And then you have to spend a lot of time gathering all the proper documentation. And don't forget to keep it organized. 
That's where I have a couple of tricks that I recommend for my clients that I would like to share with you.
Use a Receipt Manager
A receipt management system will allow you to collect and organize your receipts digitally. You won't have to worry about losing the receipts or not being able to access them when you need them.
There are two types of receipt management softwares that I recommend depending on your situation and business needs. While both of these apps have a recurring membership structure, with your financial security at stake, it's better to get something good that you have to pay for.
Dext
Dext's primary focus is the ability to snap pictures of your financial documents and receipts while allowing you to split and itemize those receipts. It also has more features that are available at higher tiers of memberships.
HubDoc
Hubdoc does most of the same things as Dext but can't itemize receipts. It is less expensive and has a different approach to organization.
Whichever of these two you choose, I recommend starting with a free trial and seeing which one is the right fit for your business.
Track Mileage Digitally
Tracking and calculating mileage can be tricky. But you don't have to do it manually. And with a good software you won't have to stress about it at all. 
TripLog
TripLog has a few key features which make tracking mileage easier. The most important feature is their compliance with tax codes. After that, they offer tools that can track your trips automatically, and help you classify your trips easily. 
And they offer good packages for either large businesses or individuals.
In Conclusion
There are plenty of other softwares that can help you avoid wasting time with tracking and organizing your documents for tax season. And using them will not only help you feel less stressed when it comes time to visit your tax preparer. They will make your daily management of your business easier too.
Don't miss out on using tech to set your business up for success.