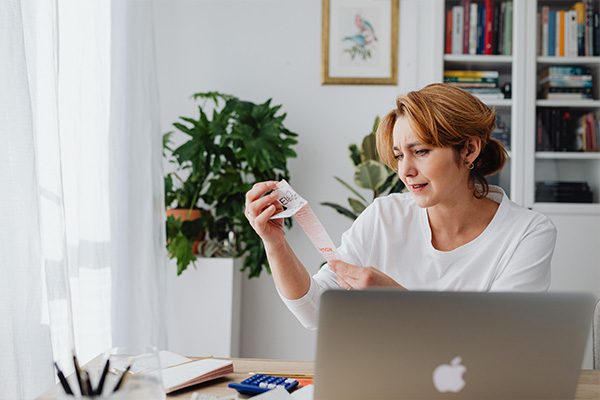 By Natalie - November 7, 2022
Categories: General
Bookkeeping is very simple and straightforward. It's about making sure the numbers add up. 
But that's not all there is to bookkeeping.
While I am good with numbers, keeping books has never been my passion. My passion with bookkeeping has always been about helping my clients reach their dreams. 
Where Are You at Now
Before you can begin to set your sights higher, you have to understand where you are now. What is your current financial situation? 
You'd be surprised just how many people don't know the state of their books (business owners included). They may think that it's easier to not be stressed by the reality of the books or that if they don't look closely, the problems won't really exist.
But in order to build success you have to be willing to face the way things are.
Once you do, you can start to change them.
Where Would You Like To Be
When you think about what you want to do with your life, sitting at work isn't always the number one thing. 
Sure you probably enjoy working on your own business, but few people work only because they love what they do. 
Whether you want to provide for your family, take a dream vacation, or simply have the freedom to not stress about your income, your dream will drive you to work hard.
With my bookkeeping, we don't just look at where you are now. We ask where you would like to be. 
Once we know the current state of your business and the goals you have, we can start to bridge the gap.
Bridging the Gap
Working harder won't always get you there. Especially when the economy seems to be against you. 
If you want to reach your dreams, you need a plan. 
Whether that means raising prices, diversifying your offering, or developing steady income, you need to know what you are going to do to get there.
I have helped my clients find the best path to reaching their goals in business and create plans that work. And if you'd like to know what your path might look like, I'd be happy to help you figure it out. 
It all starts with one question. 
What Does Your Success Look Like?