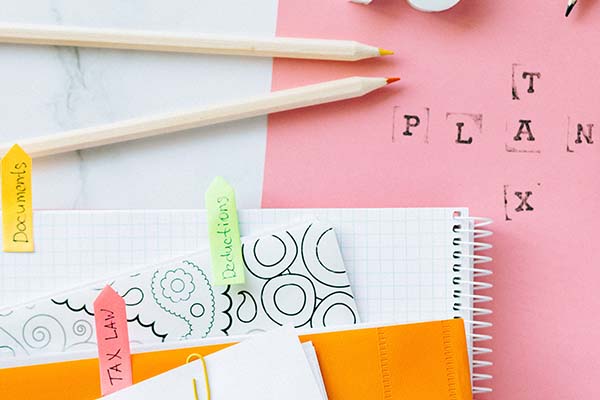 By Natalie - December 13, 2021
Categories: General
Another year is almost in the books. And what a ride it's been. With inflation on the rise, and increased government regulation, the coming year promises to be challenging. Which makes wrapping up 2021 correctly even more important.
Here are a few things that I always recommend for businesses during the 4th quarter.
Prepare for Your Taxes
Now is the time to gather your W-2s, 1099s, Receipts, and other tax documents. Don't wait till just before you need to file to start compiling your information. Waiting only prolongs the inevitable and keeps you from feeling prepared when the time comes. Just think how your future self will thank you for having all your documents in place and organized. And when you are organized ahead of time, you can keep your focus on your business and not your tax file. And the sooner you get your tax advisor your documents, the more he will be able to help you.
Review Your Financials
This is a great time to review your expenses and goals for the year. On the side of your expenses, you can see whether you are spending too much in certain areas based on the whole year's production. You can also see whether you are going to reach your financial goals. If you aren't going to be able to make your goals, you should consider what kept you from succeeding. If you are close, then you can find ways to increase your efforts to hit that goal before the end of the year.
Plan For the Future
Deciding on what goals you want to complete next year should be one of the most important parts of your 4th quarter planning. Once you know what you have accomplished this year, you can set your goals for the next year. And taking the time during the 4th quarter will enable you to start putting them into action right away in the 1st quarter.
Putting it All Together
All of these things that I recommend are part of a year end review that I do with my clients. Gathering the documents, reviewing your finances and comparing them to your goals, and then setting new goals for the next year are how I help my clients organize the things that are important, so they can focus on growing their business.
And I can do the same for you.