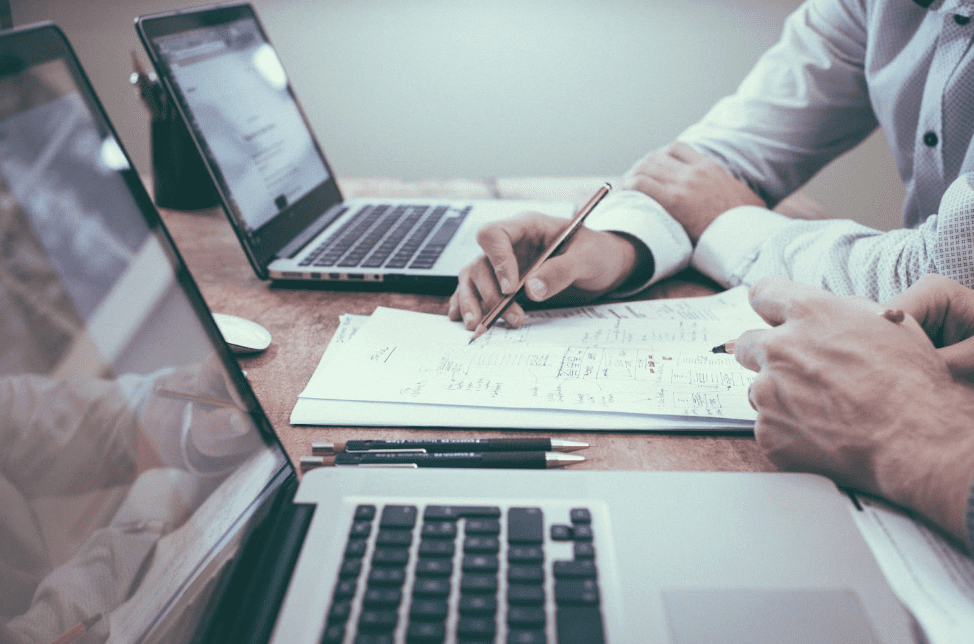 By Natalie - May 3, 2023
Categories: Bookkeeping
If you are a busy business owner, it's important to have the right tools in place to help you manage your finances, bookkeeping, and accounting so you can stay profitable and have a strong grasp on your business's financial health at all times. Quickbooks Online is one of the best online accounting softwares out there that offers several benefits and features for businesses. Whether you're a business owner of a large company, a small business owner, or are self-employed, Quickbooks Online can help you streamline your accounting and bookkeeping tasks, manage your finances efficiently, and make confident, informed business decisions. Read on to learn 6 benefits of Quickbooks Online and see how it can help you in your business.  
Benefits of Quickbooks Online
#1: Easy Accessibility
One of the most significant benefits of Quickbooks Online is how easy it is to access and use from anywhere. As long as you have an internet connection, you can easily access your Quickbooks Online account. This makes it simple for businesses to access their financial data, log expenses and payments, upload recipes, and collaborate with their accountant and bookkeeper. You can log into your account from any device, which makes tracking your finances on the go easy. 
#2: Time-Saving Features
Quickbooks Online has several time-saving features that make life easier for business owners. A few of these features are:
Automatic bank feeds. 

Creating and sending branded invoices and payment reminders. 

Tracking expenses in real-time.

Uploading and sharing receipts.  

Reconciling accounts. 

Accessing profit and loss statements and other reporting features. 

Tracking mileage. 
#3: Real-Time Financial Data
Another benefit of Quickbooks Online is how easy it is to access your financial data in real-time. This allows you to view your cash flow, revenue, and expenses at any time, giving you a better understanding of your business's overall financial health. If you run a business with several employees and departments, this is especially helpful so you can see what expenses and invoices are going in and out of the business. Having access to this real-time financial data can also help you make informed business decisions, such as when to invest in new equipment and softwares or hire new employees.
#4: Seamless Integration
Quickbooks Online seamlessly integrates with other business applications and softwares, such as PayPal, Shopify, Square, and more. Therefore, you can easily import data from these platforms straight into your Quickbooks Online account, which eliminates the need to enter data manually. If that wasn't exciting enough, you can also use Quickbooks Online to manage your payroll, track inventory, and manage your projects, all from one handy platform.
#5: Effective Collaboration
Another benefit of Quickbooks Online is how effective it makes collaborating with your accountant, bookkeeper, and team members in real-time. You can grant access to your financial data to multiple users, who can then view and edit the data simultaneously. This can improve communication and reduce the risk of things being missed or lost. This keeps everyone on the same page and sets up a simple system for tracking and managing all aspects of a business's financials. 
#6: High-Level Security
Quickbooks Online has a very high-level of security on their platform, which is a key benefit of using this software. They have implemented 24 hour on-site security to ensure your data and information is safe. This security includes video surveillance, alarms, backup generators that allow for uninterrupted access, high-level password protection, firewalls, and encryption technology. You can read more about the security of Quickbooks Online in this blog post. 
Overall, Quickbooks Online is a powerful accounting and financial tool that offers several benefits with their time-saving and streamlined systems and features. Quickbooks Online allows businesses of all sizes to collaborate with key players and ensure that everyone is on the same page and making the best financial decisions for the business. Plus, it makes life so much easier come tax time! 
Here at Three Rivers Bookkeeping, we use Quickbooks Online with our clients and cannot say enough for these benefits and features. If you'd like to learn more about how we can work together and use Quickbooks Online to streamline your business and finances, feel free to book a complimentary call with us here.