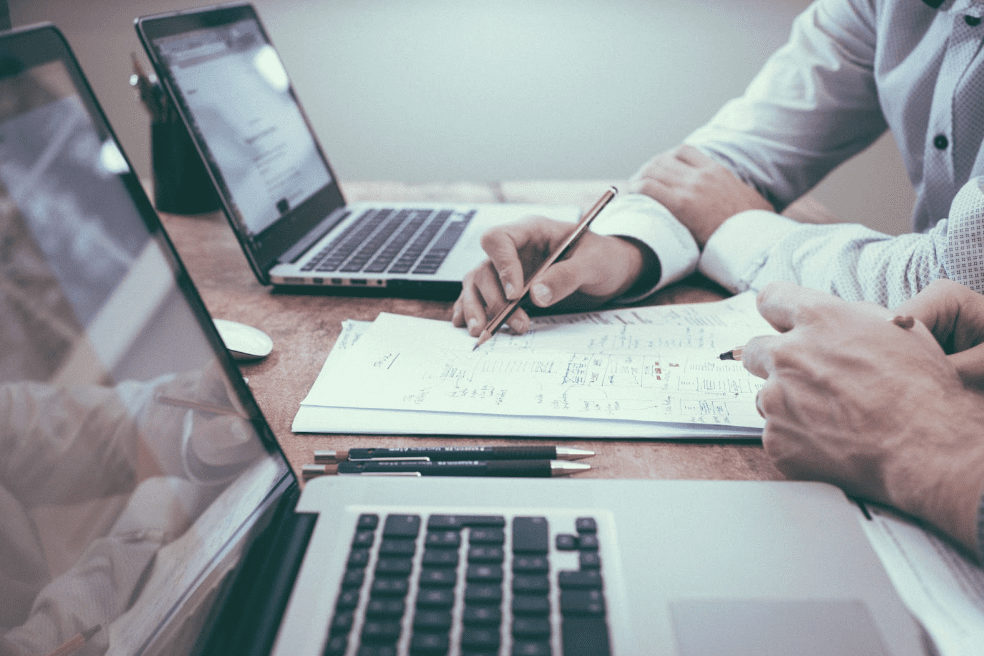 By Natalie - July 18, 2023
Categories: Bookkeeping, General
Running an auto repair shop involves a lot of moving parts… literally. Not only are you focused on repairing vehicles in a timely, effective manner, but you're also focused on providing excellent customer service, keeping your parts inventory stocked, maintaining a competitive auto parts pricing strategy, communicating with employees, running payroll, and handling your bookkeeping tasks. Oftentimes, the financial and accounting aspect of running an auto repair shop is stressful on owners, as that isn't their area of expertise. One effective way to ensure your bookkeeping is done accurately and your finances are in order is to hire a professional to help with your auto body shop accounting. Read on for 5 reasons why hiring an accountant can be beneficial for your auto shop. 
5 Reasons to Outsource Accounting for Auto Repair Shops
#1: Automotive Industry Accounting Expertise
The first reason to invest in professional auto repair shop accounting is the expertise that accountants specializing in the auto industry have. These accountants have a deep understanding of the financial challenges and opportunities that auto repair shops face. They know the nuances of automotive accounting, tax regulations, best practices, and ways to improve the business's bottom line. This allows them to provide tailored financial guidance for auto repair shops. They can also help you effectively navigate the financial scenarios that arise and ensure you are complying with all laws and regulations. 
#2: Streamlined Financial Management
Auto repair shops involve a lot of financial tasks, from bookkeeping to payroll, tax filings, and financial reporting. These tasks can be tedious and time-consuming, which can prevent many owners from doing what they do best and serving their customers. Plus, there is a lot of room for errors to occur. By hiring an accountant for your auto repair shop, you can outsource these responsibilities and tasks to someone who solely focuses on this as their area of expertise. Then, you can focus on your core business and customer-facing activities. An accountant will streamline your financial management and ensure records are kept up-to-date, payments are made on time, accounts are reconciled consistently, and financial reports are made accurately. 
#3: Tax Planning
Even though tax season happens in the spring, businesses plan for taxes all year long. While tax obligations can be quite complex, it's important that your auto shop is staying compliant and up-to-date with the ever-changing tax laws and regulations. Having an accountant on staff or hired on as a contractor can help you stay relevant on your tax knowledge and help you with tax planning throughout the year. They can help you identify potential deductions and keep you tax compliant. Plus, they can handle the preparation and filing of tax returns, which saves you a ton of time and reduces the risk of errors or penalties. 
#4: Financial Analysis 
Outsourcing accounting for your auto repair shop isn't just great come tax time, but it's beneficial for your overall bottom line all year long. Accountants can help with day-to-day financial tasks, but also offer valuable insights and ideas through financial analysis. They have a keen eye for interpreting financial statements, identifying trends, and evaluating your auto shop's overall financial performance. They can also make suggestions for how to improve your shop's profitability, cash flow, and overall financial success.
#5: Strategic Business Planning
Accountants specializing in auto repair shop accounting are skilled in strategic business planning and helping you make sound financial business decisions. They provide insight on investment opportunities, auto parts pricing strategies, ways to reduce cost, expansion and employment plans, and more. Their expertise can help you make decisions that align with your shop's long-term goals.  
As you can see, there are several benefits of hiring an accountant for your auto repair shop. These benefits all allow you to focus on repairing vehicles and serving your customers while feeling confident that your finances and accounting tasks are under control. Plus, you can rest assured that they will complete tasks accurately and in a strategic manner to ensure your auto repair shop remains successful and profitable for years to come. 
If you are looking for an accountant that specializes in auto repair shops, look no further than our services at Three Rivers Bookkeeping! We thoroughly understand the automotive industry and can help you navigate the financial landscape of your business. Book a call to learn more about our services here!